Welcome to California River Watch!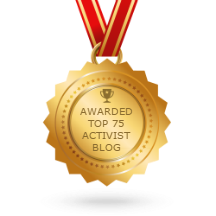 I find some hope for the future of our planet in the emergence of millions of unconnected environmental and social movements. The leaderless Anarchy of this mass phenomenon and its macro scale means that its cells will not be centrally controlled or turned aside by profit motives. It seems to be a genuine grass roots response to the global threat which our planet faces. —Paul Hawken «
Huffman Introduces Northwest California Wilderness, Recreation, and Working Forests Act
California's Public Trust Doctrine Draws Attention in the Courts
February 1, 2019
Legal Notes by Christian Mars
---
The common law public trust doctrine in California has long played an important role in protecting navigable waters and waterfronts for the purposes of public use and enjoyment, such as commerce, navigation, fisheries, recreation and preservation. Cities periodically encounter the doctrine when:
Administering tideland grants;
Maintaining or operating ports and harbors; and
Approving or proposing projects along coastal or bay waterfronts.1
In 1983, the California Supreme Court extended the doctrine substantially in the case of National Audubon v. Superior Court, applying it for the first time to potentially limit water diversions by the City of Los Angeles from streams flowing into Mono Lake.2
In the 30 years following the National Audubon decision, environmental advocates were largely unsuccessful in using public trust litigation to reshape environmental policies in any significant manner. During the past decade, however, California has experienced a surge in the volume of public trust cases and recent court decisions, infusing the doctrine and its reach with renewed vigor. These recent decisions culminated in a ruling from the California Court of Appeal for the Third Appellate District in summer 2018 in Environmental Law Foundation v. State Water Resources Control Board (referred to as ELF). The ruling extends the public trust to a county's administration of groundwater hydrologically connected to downstream waterways. Because of ELF and other rulings, cities should pay closer heed to the multitude of ways the public trust doctrine is being asserted to challenge land-use entitlements, public infrastructure, and surface, groundwater and reclaimed water supplies that allegedly threaten public trust uses or values.3
The History of the Public Trust Doctrine
Modern interpretations of the public trust are said to have originated from a sixth-century Roman law that asserted, "[b]y the law of nature these things are common to mankind — the air, running water, the sea and consequently the shores of the sea."4 Although the public trust is a feature of state — not federal — law, the U.S. Supreme Court advanced the doctrine in Illinois Central Railroad Co. v. Illinois.5 The Illinois Legislature had granted more than 1,000 acres of submerged land in Lake Michigan to the railroad for development of the Chicago waterfront. Relying on the public trust, the Supreme Court promptly revoked the grant, holding that Illinois' ownership of Lake Michigan "is a title held in trust for the people of the state that they may enjoy the navigation of the waters, carry on commerce over them, and have liberty of fishing therein freed from the obstruction or interferences of private parties."6
The public trust doctrine in California derives from the state's role as trustee over tidelands, submerged land and land underlying inland navigable waters, which the state and its grantees (including cities) hold for public trust purposes.7Such trust purposes were traditionally confined to navigation, commerce and fisheries, but later extended to include recreation and preservation of trust lands in their natural state.8 In the land-use context, the doctrine often arises when:
Questions are raised about the extent of trust land at a site or allowable land uses for land subject to the public trust; or
The state has entered into a boundary line or exchange agreement to resolve trust boundary issues.9
In its landmark 1983 decision, the California Supreme Court in National Audubon Society v. Superior Court applied the public trust to limit the appropriation of water from navigable streams and non-navigable tributaries.10 Specifically, the court held that "[t]he state has an affirmative duty to take the public trust into account in the planning and allocation of water resources."11 The State Water Resources Control Board (SWRCB), the state agency in charge of administering water rights in California, may allocate water resources within its discretion and "despite foreseeable harm to public trust uses" but only as long as it "considers" public trust resources and "preserves" those resources to the extent "feasible."12In 2003, however, the California Court of Appeal for the Sixth Appellate District in Santa Teresa Citizen Action Group v. City of San Jose declined to extend National Audubon, holding that the doctrine "has no direct application to groundwater."13
Public Trust Doctrine Applied to Groundwater: A Harbinger of Rulings to Come?
Fifteen years after Santa Teresa, the Third Appellate District reached a different conclusion on Aug. 29, 2018, in ELF.14The environmental plaintiffs in ELF brought an action against Siskiyou County and SWRCB to limit permits for new groundwater wells near the Scott River.15 They complained that the groundwater was "hydrologically connected" to the Scott River and that pumping was in part responsible for decreased surface flows.16 Those decreased flows, they alleged, had injured fish populations and rendered the river less suitable for recreation.17 The plaintiffs sought a declaration that the public trust doctrine applies to groundwater hydrologically connected to navigable waters and that the county had a duty to consider the trust in administering its well ordinance.18
The Third Appellate District agreed with the plaintiffs and issued three important holdings. First, the court held that the doctrine applies to the extraction of groundwater where it adversely impacts the Scott River, a navigable waterway. Taking care to distinguish Santa Teresa, the court emphasized that the issue in ELF "is not about protecting public trust uses in groundwater, but about protecting the public trust uses of the Scott River that are at risk of being impaired due to groundwater pumping of contributory flows."19
Second, the court disregarded the county's argument that public trust duties of the Legislature cannot be imposed without express delegation. According to the court:
A county is a legal subdivision of the state and references to the "state" may include counties. … Although the state as sovereign is primarily responsible for administration of the trust, the county, as a subdivision of the state, shares responsibility for administering the public trust and "may not approve of destructive activities without giving due regard to the preservation of those resources."20
Third, the court rejected the county's argument that the recently enacted Sustainable Groundwater Management Act — the state's overarching regulatory framework for ensuring sustainability of groundwater use — has fulfilled any common law duties to administer the trust. As with other recent rulings, California courts are applying much greater scrutiny and skepticism toward public agency actions that threaten public trust resources and values.
Conclusion
ELF and the series of recent rulings on the public trust doctrine mark the most significant extensions of the doctrine in decades and have opened the door to a new frontier for public trust litigation in California. Given the broad and equitable nature of the doctrine and the ability of third parties to file an action at any time, the courts will likely be asked again and again to evaluate activities by cities or other agencies that may harm public trust uses and values.
---
[1] City of Berkeley v. Superior Court (1980) 26 Cal.3d 515 (scope of legislative grants to tidelands along San Francisco Bay); Carstens v. California Coastal Commission (1986) 182 Cal.App.3d 278; Zack's v. City of Sausalito (2008) 165 Cal.App.4th 1163 (holding the public trust doctrine allows a leasehold interfering with public and private rights to use a tidelands street to be adjudicated a nuisance and enjoined for the failure of the trustee to comply with a state street closure statute).
[2] National Audubon Society v. Superior Court (1983) 33 Cal.3d 419.
[3] Environmental Law Foundation v. State Water Resources Control Board (2018) 26 Cal.App.5th 844 (ELF).
[4] Cooper, The Institutes of Justinian (3d ed. 1852), Bk. II, tit. I, §§ 1–5, p. 67.
[5] (1892) 146 U.S. 387.
[6] Id. at 452.
[7] People v. California Fish Co. (1913) 166 Cal. 576, 584.
[8] Marks v. Whitney (1971) 6 Cal.3d 251, 259–260.
[9] California Land Use Practice (CEB 2014), at §14.57; Citizens for a Sustainable Treasure Island v. City and County of San Francisco (2014) 227 Cal.App.4th 1036 (denying claim that environmental impact report failed to disclose and analyze the impacts of proposed non-trust uses on portions of Treasure Island that are subject to the trust).
[10] 33 Cal.3d 419.
[11] Id. at 446.
[12] Id. at 446–447; see also State Water Resources Control Bd. Cases (2006) 136 Cal.App.4th 674, 777–778 (State fulfilled its public trust duties in implementing water quality control plan under state clean water laws).
[13] Santa Teresa Citizens Action Group v. City of San Jose (2003) 114 Cal.App.4th 689, 709.
[14] ELF, supra, 26 Cal.App.5th 844.
[15] Id. at 851.
[16] Id. at 853.
[17] Id.
[18] Id. at 856.
[19] Id. at 860.
[20] Id. at 867–868.
---
About Legal Notes
This column is provided as general information and not as legal advice. The law is constantly evolving, and attorneys can and do disagree about what the law requires. Local agencies interested in determining how the law applies in a particular situation should consult their local agency attorneys.
Apr 10, 2019
Press Release
Washington, D.C.-– After incorporating community input and ideas from across northwest California, Rep. Huffman (D-San Rafael) introduced his legislation today to guard communities against wildfires, provide local jobs, restore lands impaired by illegal marijuana growing operations, and permanently protect many of northwest California's spectacular wild places and pristine streams. Senator Kamala Harris (D-CA) is introducing companion legislation in the Senate today.
Huffman's Northwest California Wilderness, Recreation, and Working Forests Act includes several innovative new programs to increase fire resilience, restore forests and fish habitat, stimulate local economies through forest stewardship programs, and enhance recreational opportunities including through trails and visitor centers. The legislation would not limit hunting or fishing, close any legally open roads or trails to vehicles, or affect access to or the use of private property. The wilderness designations and Wild and Scenic River designations do not impact existing rights and would not limit access.
"I am grateful to the countless constituents and stakeholders who have helped me improve the Northwest California Wilderness, Recreation, and Working Forests Act, a carefully developed bill to support communities and protect unique public lands for future generations," said Rep. Huffman. "In California's second district, we live among some of the most majestic public lands in the world. My legislation takes key steps to preserve these lands and manage them to their full potential, ensure fire resilience, support healthy wildlife, and grow the rural economy. With this bill, we are also engaging in a larger conversation on making our forests healthier, while ensuring that both ecosystems and rural economies are resilient."
California is home to some of the nation's most scenic wild spaces and boasts the nation's largest outdoor economy," said Sen. Harris. "However, under this administration, California's beautiful public lands and its outdoor economy are under direct threat. Restoring and expanding our public lands means protecting Americans' right to clean air and clean water and providing everybody the opportunity to explore and enjoy the outdoors. That's why I am proud to partner with Rep. Huffman to protect and restore the mountains, forests, and rivers of Northwest California for generations to come."
"We are grateful to Representative Huffman and Senator Harris that this legislation includes the clean-up of trespass marijuana grows on our public lands," said Humboldt County Sheriff William Honsal, "Not only are these trespass grows a public safety issue, but cleaning them up is a tremendous benefit to down-stream communities who are impacted by toxic runoff of this illegal activity. Eradicating and cleaning up these trespass grows on federally managed lands helps all of us."
"Our region benefits economically when people come to visit our spectacular, world-renowned public lands and rivers," said Gregg Foster, Executive Director, Redwood Regional Economic Development Commission (RREDC). "We appreciate this positive impact and are grateful for Rep. Huffman's and Sen. Harris' prioritization of a multi-faceted approach to protecting and restoring our public lands and hence directly supporting our local economy."
"We're grateful that Rep. Huffman and Sen.Harris recognize that protecting our public lands and rivers is vital for sustaining the famous steelhead and salmon runs of this region and our fishing-based economy," said Herb and Patty Burton, Owners, Trinity Fly Shop. "Fishing our beautiful lakes and rivers is a way of life for us - the backbone of our 37-year-long family business. This legislation will benefit the South Fork of the Trinity River and all of us who guide and fish the iconic Trinity and its tributaries."
During this process, Rep. Huffman consulted with dozens of community leaders, tourism organizations, outdoor recreation groups, restoration specialists, tribes, county supervisors, conservation groups, forestry experts, fisheries scientists, fire ecologists, the timber industry, and other business owners.
Rep. Huffman held four public meetings on the legislative proposal in Eureka, Crescent City, Weaverville, and Ukiah and has met with constituents both in California and in Washington D.C. about the bill.
Interested individuals can explore maps of these proposals, see a list of frequently asked questions, and access a one-page summary of the bill here.
Rep. Huffman's bill is cosponsored by California Representatives Rep. Carbajal and Rep. Chu, who are each introducing bills today to enhance California's public lands and which will also be introduced by Senator Harris in the Senate.
Specifically, the Northwest California Wilderness, Recreation, and Working Forests Act would:
Restore forests and watersheds and increase fire resilience:
Designate a new "South Fork Trinity-Mad River Restoration Area" covering 730,000 acres of the South Fork Trinity River, Mad River, and North Fork Eel watersheds in Trinity and Humboldt counties, where restoration projects will be developed collaboratively and implemented through stewardship contracts. A careful fuels reduction program of individual tree removal, including shaded fuel breaks, within the Restoration Area will reduce the danger of unnaturally severe fires and restore the ecological health of previously logged forests. This will decrease fire danger along roads where most human-caused fires occur and will improve forest diversity. Proceeds generated from these projects will be returned to fund work in the Restoration Area.
Establish a partnership of federal, state, and local entities to clean up and restore federal public lands in northwestern California degraded by illegal trespass marijuana grows. Illegal marijuana growing on public lands, which can include unlawful pesticide and fertilizer use, has catastrophic impacts on wildlife and water quality and poses serious threats to public safety.
Authorize old-growth redwoods restoration in Redwood National and State Parks through partnerships between the Department of Interior and state and local stakeholders. Ancient old-growth redwood forests provide carbon storage, clean air and water, are the ancestral home of several tribes, and bring millions of visitors to California every year.
Require federal agencies such as the Bureau of Land Management and the Forest Service to cooperate and coordinate when managing fires in northwestern California's wilderness areas. Landscapes that are managed by multiple federal agencies, such as the Trinity Alps Wilderness, require a coordinated approach to fire.
Expand Recreation Opportunities:
Direct federal agencies to work collaboratively with each other, local communities, and other interested parties to assess trail improvement needs in national forests in Del Norte, Humboldt, Trinity, and Mendocino counties. This could offer a blueprint for increasing access to trails for hikers, equestrians, off-road enthusiasts, and others throughout the region. Direct a study, and if feasible, authorize construction of mountain biking routes in Del Norte County.
Designate the Elk Camp Ridge Recreation Trail and study the possibility of establishing the Trinity Lake Trail and the Bigfoot National Recreation Trail. The Bigfoot National Recreation trail will highlight the immense ecological diversity of Northwest California's ancient conifer forests and other unique landscapes from southern Trinity County to Crescent City.
Designate the Horse Mountain Special Management Area, which would enhance the recreational and scenic values of the recreation area while conserving plants, wildlife, and other natural resource values.
Authorize the construction of interagency visitor centers in Weaverville in Trinity County and Crescent City in Del Norte County to support recreation and inform visitors about opportunities in nearby public lands.
Conserve Ecologically Significant Areas:
Permanently protect roughly 260,000 acres of federal public lands by expanding nine existing wilderness areas and establishing eight new ones. Wilderness designation prohibits logging, mining, the construction of new roads and other development while allowing recreational activities such as camping, hunting, fishing, and horseback riding. The appropriate management of fire, including fire-fighting with bulldozers and aircraft, can continue in these wilderness areas to protect public safety. Wilderness designation only applies to federal public lands. Existing, legal landowner use and road access will not be impacted.
Designate 379 miles of new Wild and Scenic Rivers and mandate federal agencies to create management plans for 101 miles of existing Wild and Scenic Rivers. This will protect the region's purest and wildest remaining rivers from the construction of new dams or major new water diversions. Protecting streams and watersheds safeguards habitat for endangered salmon and steelhead populations and conserves vital sources of clean water for drinking, fishing, and recreation. Wild and Scenic Rivers will not impair existing private property rights or existing water rights, and will not impair federal and state fire agencies' ability to do whatever is necessary to protect life and property.
Establish the Sanhedrin Conservation Management Area, where the U.S. Forest Service would focus on conserving, protecting, and enhancing late-successional forest structure, oak woodlands, and grasslands.
Huffman's legislation incorporated several changes following his public meetings and call for feedback, including:
The addition of law enforcement from federal land management agencies, the National Guard Counter Drug Program, and scientific experts to be represented in the remediation partnership to address illegal trespass grows;
In Trinity County, the removal of Bonanza King and eastern Trinity Alps additions from earlier wilderness proposals;
In Del Norte County, the removal of Ship Mountain and Blue Creek from earlier wilderness proposals;
The removal of all wilderness boundaries 200 feet away from private timber parcels, in response to landowner concerns regarding California Forest Practice Rules;
Modifications of wilderness to address landowner and recreation concerns.