Welcome to California River Watch!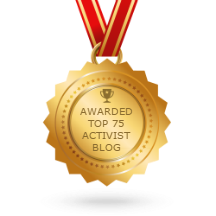 I find some hope for the future of our planet in the emergence of millions of unconnected environmental and social movements. The leaderless Anarchy of this mass phenomenon and its macro scale means that its cells will not be centrally controlled or turned aside by profit motives. It seems to be a genuine grass roots response to the global threat which our planet faces. —Paul Hawken «
River Watch got a request from a teacher whose student requested that CRW post a link to a video on the history and explanation of the Clean Water Act. This an excellent video and we appreciate being contacted in order to show it to a larger audience.
An End to the Land and Water Conservation Fund?
Declare Climate Change a Major Disaster before it's Too Late
This is a petition to Governor Brown to act A.S.A.P. Governor Brown, please accept leadership of this massive transformation of California to a CLIMATE CHANGE-READY STATE. This life-affirming effort will give us the greatest chance of thriving through change instead of merely surviving change.
We are living in extraordinary times, that require extraordinary actions and your extraordinary leadership.
To act by signing the petition, go to Activist Corner in the Menu and scroll to this topic. Sign your name to this imperative petition, and thank you.
Sign this petition at change.org
What has been described as "America's most-important conservation program" is set to expire Sept. 30.
Established in 1964, the Land and Water Conservation Fund (LWCF) has provided—at no cost to U.S. taxpayers—millions of dollars for conservation, land acquisition, park access, infrastructure improvements, and much more.
But in December 2015 Congress struck a deal to reauthorize the LWCF for just three more years—a deadline that runs out this fall.
Fund expenditures have improved the quality of life for Americans in all 50 states in over 40,000 projects at every level. The program is primarily funded from royalties on offshore oil and gas drilling projects.
National parks and forests, wildlife refuges, trails and local parks and the communities near them all stand to gain from a healthy and permanent LWCF. The overwhelmingly popular and effective fund must not only be renewed but also permanently authorized.
For more than five decades the LWCF has helped create a wide array of outdoor recreation opportunities, from beloved neighborhood parks to wild backcountry areas and the trails that connect them, all adding immeasurable richness and wealth to the United States.
Contact your member of Congress today and urge him/her for fight for a permanently authorized Land and Water Conservation Fund.