Welcome to California River Watch!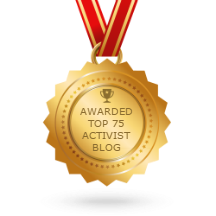 I find some hope for the future of our planet in the emergence of millions of unconnected environmental and social movements. The leaderless Anarchy of this mass phenomenon and its macro scale means that its cells will not be centrally controlled or turned aside by profit motives. It seems to be a genuine grass roots response to the global threat which our planet faces. —Paul Hawken «
Trump Removes Pollution Controls on Streams and Wetlands
One trillion trees - World Economic Forum launches plan to help nature and the climate
22 Jan 2020
Robin Pomeroy Journalist, World Economic Forum
Global Risks Report 2020
Deforestation causes almost as much greenhouse gas emissions as global road travel. Here`s how we can help halt it.
Davos initiative aims to unite and promote reforestation efforts worldwide.
Forum hopes to mobilize funds and political support.
Even climate sceptic Trump has pledged to back its work
The World Economic Forum has launched a global initiative to grow, restore and conserve 1 trillion trees around the world - in a bid to restore biodiversity and help fight climate change.
The 1t.org project aims to unite governments, non-governmental organisations, businesses and individuals in a "mass-scale nature restoration".
A day ahead of its official launch, the initiative received the support of US President Donald Trump. While a sceptic on climate change, Trump said he wanted to show "strong leadership in restoring, growing and better managing our trees and our forests".
Klaus Schwab, Founder and Executive Chairman of the World Economic Forum, said: "The next decade must see unprecedented levels of collaboration if we are to meet global climate, biodiversity and Sustainable Development Goals. 1t.org presents an important example of how stakeholders from all walks of life and all ages can work together to achieve a single, globally significant goal."
The Forum acknowledged the work of existing reforestation schemes such as American Forests and the Trillion Trees Initiative and said 1t.org was "an opportunity to help join-up these initiatives in a unifying platform", and help mobilize funds and political support.
"Nature-based solutions – locking-up carbon in the world's forests, grasslands and wetlands – can provide up to one-third of the emissions reductions required by 2030 to meet the Paris Agreement targets," the Forum said. The rest of the emissions reductions would have to come from the energy, heavy industry and finance sectors.
What's the World Economic Forum doing about deforestation?
Halting deforestation is essential to avoiding the worst effects of global climate change.
The destruction of forests creates almost as much greenhouse gas emissions as global road travel, and yet it continues at an alarming rate.
In 2012, we brought together more than 150 partners working in Latin America, West Africa, Central Africa and South-East Asia – to establish the Tropical Forest Alliance 2020: a global public-private partnership to facilitate investment in systemic change.
The Alliance, made up of businesses, governments, civil society, indigenous people, communities and international organizations, helps producers, traders and buyers of commodities often blamed for causing deforestation to achieve deforestation-free supply chains.
The Commodities and Forests Agenda 2020, summarizes the areas in which the most urgent action is needed to eliminate deforestation from global agricultural supply chains.
The Tropical Forest Alliance 2020is gaining ground on tackling deforestation linked to the production of four commodities: palm oil, beef, soy, and pulp and paper.
Get in touch to join our mission to halt to deforestation.
Naturalist Jane Goodall said: "1t.org offers innovative technologies which will serve to connect tens of thousands of small and large groups around the world that are engaged in tree planting and forest restoration."
Marc Benioff, CEO of cloud-based software company Salesforce, who is providing financial support for 1t.org, said: "We are facing a planetary climate crisis and trees are one of the most effective ways to sequester carbon and stop the worst effects of climate change."
He thanked Trump for joining the initiative and said: "Trees are a bi-partisan issue - everyone's pro-trees."
By Coral Davenport
Jan. 22, 2020
WASHINGTON — The Trump administration on Thursday finalized a rule to strip away environmental protections for streams, wetlands and groundwater, handing a victory to farmers, fossil fuel producers and real estate developers who said Obama-era rules had shackled them with onerous and unnecessary burdens.
From Day 1 of his administration, President Trump vowed to repeal President Barack Obama's "Waters of the United States" regulation, which had frustrated rural landowners. His new rule, which will be implemented in about 60 days, is the latest step in the Trump administration's push to repeal or weaken nearly 100 environmental rules and laws, loosening or eliminating rules on climate change, clean air, chemical pollution, coal mining, oil drilling and endangered species protections.
The Rollbacks Continue: 95 Environmental Rules Being Rolled Back Under Trump
Although Mr. Trump frequently speaks of his desire for the United States to have "crystal-clean water," he has called his predecessor's signature clean-water regulation "horrible," "destructive" and "one of the worst examples of federal" overreach.
"I terminated one of the most ridiculous regulations of all: the last administration's disastrous Waters of the United States rule," he told the American Farm Bureau Federation's annual convention in Texas on Sunday, to rousing applause.
"That was a rule that basically took your property away from you," added Mr. Trump, whose real estate holdings include more than a dozen golf courses. (Golf course developers were among the key opponents of the Obama rule and key backers of the new one.)
His administration had completed the first step of its demise in September with the rule's repeal.
Mr. Trump's replacement, called the "Navigable Waters Protection Rule," finishes the process. It not only rolls back key portions of the 2015 rule that had guaranteed protections under the 1972 Clean Water Act to certain wetlands and streams that run intermittently or run temporarily underground, but also relieves landowners of the need to seek permits that the Environmental Protection Agency had considered on a case-by-case basis before the Obama rule.
It also gives President Trump a major policy achievement to bring to his political base while his impeachment trial continues.
"Farmers coalesced against the E.P.A. being able to come onto their land, and he's delivering," said Jessica Flanagain, a Republican strategist in Lincoln, Neb. "This is bigger news for agricultural producers than whatever is happening with the sideshow in D.C.," she added.
Speaking on Thursday at a conference of the National Association of Home Builders in Las Vegas, Andrew Wheeler, the administrator of the Environmental Protection Agency, framed the new rule as the rightful return of power from the federal government to landowners and states.
"It respects the limited powers that the executive branch has been given under the Constitution and the Clean Water Act to protect navigable waters," he said.
The new water rule for the first time in decades allow landowners and property developers to dump pollutants such as pesticides and fertilizers directly into hundreds of thousands of waterways, and to destroy or fill in wetlands for construction projects.
"This will be the biggest loss of clean water protection the country has ever seen," said Blan Holman, a lawyer specializing in federal water policy at the Southern Environmental Law Center. "This puts drinking water for millions of Americans at risk of contamination from unregulated pollution. This is not just undoing the Obama rule. This is stripping away protections that were put in place in the '70s and '80s that Americans have relied on for their health."
Mr. Holman also said that the new rule exemplifies how the Trump administration has dismissed or marginalized scientific evidence. Last month, a government advisory board of scientists, many of whom were handpicked by the Trump administration, wrote that the proposed water rule "neglects established science."
But farmers and fossil fuel groups supported the change.
"This is a big win for farmers, and this is the president delivering what he promised," said Donald Parrish, senior director of regulatory affairs for the American Farm Bureau Federation, which had lobbied for years to weaken the Obama administration's water rules.
Karen Harbert, chief executive officer of the American Gas Association, said the new rule "would restore the proper balance between federal and state regulation of our nation's waters and protect our rivers, streams and lakes without stifling construction of important infrastructure."
The Obama rule protected about 60 percent of the nation's waterways, including large bodies of water such as the Chesapeake Bay, Mississippi River and Puget Sound, and smaller headwaters, wetlands, seasonal streams and streams that run temporarily underground. It limited the discharge of pollutants such as fertilizers, pesticides and industrial chemicals into those waters.
The new rule, written by the E.P.A. and the Army Corps of Engineers, will retain federal protections of large bodies of water, as well as larger rivers and streams that flow into them and wetlands that lie adjacent to them. But it removes protections for many other waters, including wetlands that are not adjacent to large bodies of water, some seasonal streams that flow for only a portion of the year, "ephemeral" streams that only flow after rainstorms, and groundwater.
Legal experts say that Mr. Trump's replacement rule would go further than simply repealing and replacing the 2015 Obama rule — it would also eliminate protections to smaller headwaters that have been implemented for decades under the 1972 Clean Water Act.
"This is rolling back federal jurisdiction of the Clean Water Act further than it's ever been before," said Patrick Parenteau, a professor of environmental law at Vermont Law School. "Waters that have been protected for almost 50 years will no longer be protected under the Clean Water Act."
That could open millions of acres of pristine wetlands to pollution or destruction, and allow chemicals and other pollutants to be discharged into smaller headland waters that eventually drain into larger water bodies, experts in water management said. Wetlands play key roles in filtering surface water and protecting against floods, while also providing wildlife habitat.
Ean Thomas Tafoya, a Colorado-based clean water activist with the group GreenLatinos, said the new rule could harm the quality of the water in the Colorado River, which supplies water to 17 western states.
"We are a headwater state," he said. "This rollback will affect almost every single stream that flows into the Colorado River."
Mr. Tafoya said about 90 percent of the streams that supply the Colorado River run only after rainfall or snowmelt. Under the new Trump water rule, many of those streams will not qualify for federal pollution protection. But Mr. Tafoya said pollutants such as chemical pesticides that end up in those dry stream beds could nonetheless be swept into larger bodies of water when the streams begin running after the spring thaw of mountain snow.
"The toxics or poisons that lie dormant will still be there when the streams are reactivated," he said. "They will still get into the larger bodies of water."
Government scientists, even those appointed by the Trump administration, say those concerns are justified. The E.P.A.'s Scientific Advisory Board, a panel of 41 scientists responsible for evaluating the scientific integrity of the agency's regulations, concluded that the new Trump water rule ignores science by "failing to acknowledge watershed systems." They found "no scientific justification" for excluding certain bodies of water from protection under the new regulations, concluding that pollutants from those smaller and seasonal bodies of water can still have a significant impact on the health of larger water systems.
Those scientific findings, although they are not reflected in the administration's policy, could still play a role in the fate of the new rule. Several state attorneys general are expected to join with environmental groups to sue to overturn the Trump water rule, and those groups are likely to cite those findings as evidence that the rule is not legally sound.
"The legal standing all has to do with whether you have a rational basis for what you're doing," said Mr. Parenteau. "And when you have experts saying you're not adhering to the science, that's not rational, it's arbitrary."