Welcome to California River Watch!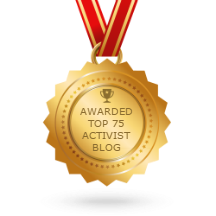 I find some hope for the future of our planet in the emergence of millions of unconnected environmental and social movements. The leaderless Anarchy of this mass phenomenon and its macro scale means that its cells will not be centrally controlled or turned aside by profit motives. It seems to be a genuine grass roots response to the global threat which our planet faces. —Paul Hawken «
State can Label Widely used Herbicide as Possible Carcinogen
Two dams would suck
the water bond dry
By Jacques Leslie
Spurned dam projects are called vampires because they so often rise from the dead. The term perfectly fits two hoary, misguided proposals under consideration in California as a result of passage of Proposition 1, the 2014 bond measure that set aside $2.7 billion for new water storage.
In May, the California Water Commission will begin to choose among 11 projects that have applied for the funding , including the undead dams.
The biggest boondoggle before the commission is Temperance Flat, the latest iteration of a six-decade-old project that would add a 10th dam to the all-but-emptied San Joaquin River. The state Water Resources Control Board has already deemed the San Joaquin "fully appropriated," which means that in most years all its water is allocated, chiefly to farmers. As a result, except in extremely wet years, Temperance Flat's large reservoir would capture very little water.
To fit on the crowded river, the new reservoir would be squeezed so tightly between another reservoir downstream and a hydroelectric plant upstream that some of the hydroelectric powerhouses would be inundated. The Temperance Flat design alludes to mitigating the loss, but the new configuration would still reduce the state's hydroelectric capacity.
Environmentalists contend that Temperance Flat would also obliterate habitat for native fish populations and hamper an ongoing project downstream to restore salmon. Local Indian tribes object to it because it would flood more than 150 Native American archaeological and historical sites. And it would destroy one of the last remaining free-flowing reaches of the river, where rafters and kayakers ride rapids.
The fish, cultural artifacts and recreational opportunities all have significant worth, but the project's benefit-cost analysis shamelessly assigns them no value in order to arrive at the conclusion that the dam would provide net environmental and recreational benefits — and even then the ratio is nearly a wash. Take the lost fish, artifacts and recreation into account, and the project doesn't come close to penciling out.
By Bob Egelko
April 19, 2018
A state appeals court on Thursday backed California's listing of the widely used herbicide glyphosate as a possible cause of cancer and the state's prohibition against discharging it into public waterways.
The chemical is the main ingredient in Monsanto's Roundup weed killer, popular with farmers as well as homeowners. Citing new findings by the International Agency for Research on Cancer, state health officials added glyphosate to their list of potential carcinogens in July 2017 under Proposition 65, a 1986 initiative that requires warnings of exposure to products that pose a risk of cancer or reproductive harm.
Monsanto, backed by agricultural groups, immediately challenged the listing in both state and federal court. In February, a federal judge in Sacramento blocked the state from requiring Monsanto to put a warning label on glyphosate products, an action that had been scheduled to take effect in July.
U.S. District Judge William Shubb said the international agency's findings had been contradicted by other studies, including one by the U.S. Environmental Protection Agency that found no link to cancer.
Thursday's ruling involved a separate issue, Monsanto's claim that the state was illegally delegating lawmaking powers to an unaccountable foreign agency, the International Agency for Research on Cancer. In rejecting that argument, the Fifth District Court of Appeal in Fresno preserved California's authority to list glyphosate as a possible carcinogen and prohibit discharge of the chemical into waterways.
The voters approved Prop. 65, which named the international agency, a cancer research arm of the World Health Organization, as the body to identify cancer-causing substances, Presiding Justice Brad Hill said in the court's 3-0 ruling. He noted that the U.S. and 24 other nations belong to a council that governs the agency.
The agency's "reputation and authority on the world stage — and relatedly its funding — is dependent, in part, on its work being accepted as scientifically sound," Hill said. He said the state, through its voters, had exercised lawmaking powers to require warnings on potentially dangerous products, and legally left factual decisions to an internationally supervised body.
Monsanto could ask the state Supreme Court to review the ruling. A company vice president, Scott Partridge, said in a statement that "no regulatory body in the world has concluded that glyphosate causes cancer," and that independent reports have found that the international agency had used "flawed and incomplete science" to reach a contrary conclusion.
Environmental advocates hailed the ruling.
"This is a win for science and democracy," said Rebecca Riley, a lawyer for the Natural Resources Defense Council in San Francisco. "The ruling clearly backs the voters' choice to rely on expert scientific bodies to add dangerous chemicals to its list."
The ruling is "an existential threat to glyphosate, as it should be," said Adam Keats, a lawyer for the Center for Food Safety.
Bob Egelko is a San Francisco Chronicle staff writer