Welcome to California River Watch!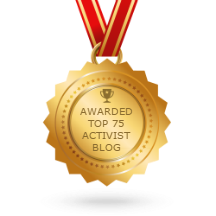 I find some hope for the future of our planet in the emergence of millions of unconnected environmental and social movements. The leaderless Anarchy of this mass phenomenon and its macro scale means that its cells will not be centrally controlled or turned aside by profit motives. It seems to be a genuine grass roots response to the global threat which our planet faces. —Paul Hawken «
Local Coalition Advances Plan to Remove Scott Dam on the Eel River, Acquire Potter Valley Project From PG&E
Press Releases for Scott Dam Removal and Potter Valley Project Acquisition
Official release from the Two-Basin Partnership
Santa Rosa, Calif. – Today, five diverse entities jointly proposed an ambitious plan to advance restoration of Eel River fisheries while maintaining water security for Russian River basin water users. The Feasibility Study Report (Report) Project Plan was filed with the Federal Energy Regulatory Commission (FERC) as the next step in the effort toward securing a new license for the Potter Valley Project, which is currently owned by PG&E…
Press release from Friends of the Eel River
Today, a coalition of five Eel and Russian River parties filed a Feasibility Study Report with the Federal Energy Regulatory Commission (FERC). The report outlines a proposal to take over PG&E's Potter Valley Project, including Scott and Cape Horn Dams on the upper Eel River…
Press Release from the California Salmon and Steelhead Coalition
Santa Rosa, CA – A partnership of counties, Tribes, water users and a conservation group today submitted a plan to the Federal Energy Regulatory Commission (FERC) on how the Potter Valley Project on California's upper Eel River…
» Read complete press releases here
Ryan Burns / Wednesday, May 13 @ 11:10 a.m. / News
In a major development for both water rights and the environment on the North Coast, an unlikely coalition of five regional entities today filed a plan with the Federal Energy Regulatory Commission (FERC) to take over the Potter Valley Project, a hydroelectric facility that diverts water from the Eel River.
For Humboldt County residents in particular, the plan is significant because it calls for the removal of Scott Dam, a 98-year old hydroelectric wall that has had major detrimental impacts to native migratory fish populations, including salmon and steelhead.
The five entities in the coalition known as the Two-Basin Partnership include the County of Humboldt, the Mendocino County Inland Water & Power Commission, the Round Valley Indian Tribes, California Trout and the Sonoma County Water Agency.
These groups have distinct and sometimes conflicting objectives for the water that's at stake, with environmental interests clamoring for fisheries restoration while agricultural users in the Potter Valley and water agencies in the Russian River basin have their own uses in mind. Agricultural interests in the Potter Valley and upper Russian River basin want the water to irrigate their crops, primarily vineyards. Sonoma and Mendocino water agencies want it to supply their customers and meet their contract obligations.
"The glue that has held this two-basin solution together is that everybody has a heck of a lot to risk here," Congressman Jared Huffman told the Outpost this morning. "Nobody has a slam dunk on what they want."
That includes PG&E. The bankrupt utility decided not to relicense the Potter Valley Project and tried unsuccessfully to auction it off. If the plan proposed by the Two-Basin Partnership falls through, FERC would almost certainly require PG&E to decommission the facility — an expensive and involved proposition.
"Their incentive is to cut their losses," Huffman said.
But today's proposal to FERC leaves many questions unanswered, not least of which is who will pay for it all. Alicia Hamann, executive director of environmental nonprofit Friends of the Eel River, said in a press release that PG&E should be made to pony up a significant amount of cash.
"Nobody wants to pay to keep Scott Dam," she says in the release. "But will PG&E be held accountable for the damage its dams and reservoirs have done to the Eel River over the last century? If PG&E doesn't pay its fair share to take out its Eel River dams, who will? The plan suggests a potentially enormous price tag. Getting part way to dam removal won't do any good for Eel River salmon and steelhead."
Humboldt County Second District Supervisor Estelle Fennell, who has been an active part of negotiations in this process, agreed. "PG&E's going to have to pay their share," she said. Nevertheless, she said today's submission of a Feasibility Study Report Project Plan is a major accomplishment.
"Obviously it's the fruit of a lot, a lot of hard work and two different interests getting together, the Russian and Eel, with an understanding that we're committed to respect [each other's] needs," she said.
But she also warned that this is just the beginning. Moving forward will require extensive studies on both the ecological and economic impacts of the proposal, and the FERC review process and public review period will take time. Plus, a formal regional entity must be formed to take over and manage the license.
Still, Fennell said the plan's inclusion of Scott Dam removal reveals the importance of Humboldt County's involvement in the stakeholder group.
The ambitious project involves more than just dam removal, though. It also calls for construction of a new pipeline to supply water to the Potter Valley Irrigation District. The cost of the entire project dam removal and infrastructure improvements is expected to run between $100 million and $400 million, with the pipeline accounting for as much as $120 million of that total on top of that amount.
Huffman said state and federal funding may be available. "If we can hold this two-basin project together, the public benefits are really broad and unique," he said. "That's what unlocks the possibility of state and federal support."
The path forward will be long and involved, he said: "Nothing happens quickly with FERC relicensing." A lot of negotiating and technical analysis needs to be completed. Asked what the best-case-scenario timeline for dam removal might be, Huffman said, " It's not going to be the next couple of years, but I don't think it needs to be more than a decade either."
Dam removal may have to be completed in stages, lowering it incrementally in order to manage the sediment impacts of water release, Huffman said. And while the five parties involved in developing this plan have managed to balance their respective interests thus far, negotiations and compromise must continue as the project moves forward.
"This is a 'trust but verify' process between the interests in the two basins," Huffman said. "You really don't want one side to get what matters to them without making roughly parallel progress on the other side."
The motive for continued cooperation is retaining control our own destiny, rather than leaving matters in the hands of FERC, the congressman said.
"Nobody has a lock on everything they want. That's the Gordian knot. And honestly I think it's why this has held together for the last couple years, because we have a chance to control the outcome," Huffman said. And in a nod to the Rolling Stones he added, "Maybe nobody gets everything they want, but the technical work and negotiations say, maybe everybody can get what they need."
# # #