Welcome to California River Watch!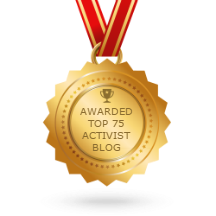 I find some hope for the future of our planet in the emergence of millions of unconnected environmental and social movements. The leaderless Anarchy of this mass phenomenon and its macro scale means that its cells will not be centrally controlled or turned aside by profit motives. It seems to be a genuine grass roots response to the global threat which our planet faces. —Paul Hawken «
New Platform Offers Resources and Engagement Tools for California Water Agencies and Communities
The future of the Clean Water Rule
is in our hands
The EPA wants to reduce protections for headwater streams.
Stand up for clean water today!
Whether you fish or just simply understand the value of clean water, there is no law more important than the Clean Water Act. In 2015, the EPA developed a rule that affirmed Clean Water Act protections for "intermittent and ephemeral streams." In 2018, the Environmental Protection Agency proposed weakening these protections. These streams — the headwaters of our nation's rivers — provide us the fisheries we cherish and the clean drinking water we require.
Intermittent streams are those that have a continuous flow but only at certain times of the year, sustained seasonally by springs, ground-water inputs or a surface water source such as rain or melting snow.
Ephemeral streams flow only briefly (hours to days) in direct response to precipitation in the immediate vicinity.
Seeing Red: Do fewer protections impact your water?
Short answer? Yes. Think of intermittent and ephemeral streams like the capillaries in your body. While they are small and often overlooked, they play a vital role in our overall health. So too do the small headwater streams which feed the larger creeks and rivers we more commonly recognize. Zoom in to learn more about intermittent and ephemeral streams where you live.
We all deserve clean water.
Protecting it has never been more critical:
To act send a letter, by going to this Trout Unlimited website:
standup.tu.org/stand-up-for-clean-water/
Website provides a one-stop shop for information on the state's landmark Sustainable Groundwater Management Act
(SAN FRANCISCO, CA – Sept. 18, 2018) Maven's Notebook, in partnership with Environmental Defense Fund (EDF) and Stanford's Program on Water in the West (WitW), launched a new website today at www.groundwaterexchange.org to provide a central hub of science-based information related to California's Sustainable Groundwater Management Act (SGMA).
The Groundwater Exchange is a free, collaborative online platform designed to connect water managers, water users and community members with tools and resources to support successful implementation of SGMA.
A webinar featuring a live demonstration of the Groundwater Exchange will be held from noon to 1 p.m. on Thursday, Oct. 11. To register, visit https://groundwaterexchangewebinar.eventbrite.com.
"Information about SGMA is currently spread across dozens of different websites," said Christina Babbitt, senior manager of EDF's California Groundwater Program. "With the Groundwater Exchange, we're consolidating that information onto one website where communities across California can learn more about the law and become more engaged in issues related to groundwater, which is vitally important to the health and resilience of our state."
"In addition to consolidating resources, water managers and community members involved in developing the site wanted to be able to share their experience and learning with one another. The Groundwater Exchange has an online forum to meet that need—here users can ask questions, share materials and engage with members of the water community," added Tara Moran, the WitW Sustainable Groundwater Program lead. "We are really excited to be supporting a broader dialogue within the California water community."
Groundwater contributes 40 percent of California's annual water supply in a normal year and more than 60 percent in a dry year, according to the California Department of Water Resources. During the historic drought that ended in 2017, the state's largest water users—agriculture and cities—over-pumped groundwater, which reduced river flows, caused land to sink faster than ever before, and left many poor communities without access to groundwater.
Prior to passage of SGMA in 2014, groundwater was largely unregulated in California. This historic legislation presents a significant opportunity for California to protect this fundamental resource for future generations.
SGMA led to the creation of more than 250 local Groundwater Sustainability Agencies (GSAs) tasked with developing and implementing plans to bring groundwater conditions into balance by as early as 2040. The California Department of Water Resources has provided substantial SGMA materials to the agencies, but many agencies have limited financial, technical and personnel resources. Moreover, additional SGMA resources have been developed by nonprofits and academic experts.
"Given the complexity of groundwater management, the California Department of Water Resources greatly appreciates the collaborative efforts to develop the Groundwater Exchange, as it will help to ensure SGMA's success," said Taryn Ravazzini, the department's deputy director, special initiatives. "The platform will undoubtedly serve as a valuable forum to promote information exchange among Groundwater Sustainability Agency members, decision-makers and local stakeholders."
Key features of the Groundwater Exchange include:
A forum to post questions, start discussions and share materials.
An introduction to SGMA, including frequently asked questions, publications on public engagement in English and Spanish, and links to organizations that help give community members a voice in water policy and decisions.
Searchable maps and a basin watch list that alerts users when new information about their basin becomes available.
A calendar and news section consolidating the latest content related to SGMA from across the Internet.
Weekly email updates featuring new content on the Groundwater Exchange and upcoming events.
"Sustainably managing groundwater is one of the most important and complex challenges that California will face in the coming decades," said Andrew Fahlund, senior program officer at the Water Foundation. "The Groundwater Exchange brings together the best people and ideas to achieve this crucial goal."
"California's agriculture industry is vital to the production of our ingredients, and we are committed to improving water sustainability in the state," added Jeff Hanratty, applied sustainability manager at General Mills. "We are proud to support the Groundwater Exchange, which will help water managers implement their Groundwater Sustainability Plans, balancing water needs for people, agriculture and the environment."
The Groundwater Exchange was created with funding from the Water Foundation, General Mills and the California Department of Water Resources.
To learn more about the Groundwater Exchange, visit www.groundwaterexchange.org.
###