Welcome to California River Watch!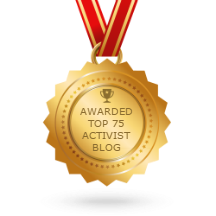 I find some hope for the future of our planet in the emergence of millions of unconnected environmental and social movements. The leaderless Anarchy of this mass phenomenon and its macro scale means that its cells will not be centrally controlled or turned aside by profit motives. It seems to be a genuine grass roots response to the global threat which our planet faces. —Paul Hawken «
Polluted Gravel Pit Breached in Flood
Who owns groundwater? Lawsuit seeks to answer the question
June 21, 2019
By Christina Cox
christina@theacorn.com
A case making its way through Santa Barbara County Superior Court is challenging the amount of water farm owners can pump from a groundwater basin that sits below Moorpark.
The lawsuit was filed more than a year ago, in March 2018, by a group of Ventura County landowners and agricultural business owners. The group claims that Fox Groundwater Management Agency, an entity that oversees groundwater basins in the area, overstepped its responsibilities as a supervisor of local water sources.
Specifically, the lawsuit deals with water rights in the Las Posas Groundwater Basin, a drainage area that encompasses 42,000 acres of land and extends from Simi Valley and Moorpark west to Camarillo.
Water pumped from the basin is distributed to residents in Ventura, Oxnard, Port Hueneme, Camarillo and Moorpark, as well as unincorporated cities in the county.
From a bird's-eye view, the lawsuit seeks to have a court allocate, or adjudicate, the water rights of the Las Posas Groundwater Basin.
The plaintiffs in the case, the agricultural business owners, argue that they have a priority right to the water based on their use of the resource for their fields and businesses. They have chosen to sue several water companies, ranches and cities, including Moorpark and Simi Valley, to gain access to the basin's water rights.
The group of business owners is also challenging Fox Canyon Groundwater Management Agency's claim that it is a sustainability agency, a group that works to preserve water.
"The state of California established Groundwater Sustainable Agencies during the drought as a way to manage groundwater, which was more heavily relied on during the drought," Moorpark City Manager Troy Brown wrote in an email to the Acorn.
As part of its role as a sustainability agency, Fox Canyon limited the amount of water landowners could pump from the basin during the past five years. The move, the plaintiffs argue, was invalid and interfered with their water rights.
Because the water basin sits below Moorpark, nearly all of the city's homeowners were mailed a copy of the lawsuit by JND Legal Administration, a firm specializing in class-action lawsuits. The 65-page notice was meant to inform the public about the existence of the lawsuit.
City officials said most of Moorpark's homeowners get their water through Ventura County Waterworks, so they will not need to join the lawsuit to continue receiving service from the local water company.
Those residents who own a well on their property that feeds into the Las Posas Water Basin, however, may want to join the lawsuit to protect their individual water rights.
"Essentially, the notice was intended to inform people that if they are pumping water, or intend to pump water, the amount that is pumped could be impacted by this case," Brown said.
From Russianriver Keeper
(www.russianriverkeeper.org)
Our worst fears were realized in the Feb 28th flood event. The largest gravel pit mine, Syar's Basalt Pit, had a complete levee failure on a section that had failed in previous floods. The image at left shows the breach in center of picture, with river on the left and Syar Basalt Pit on right. Over 30 years of mining waste containing extremely high levels of toxic metals as well as Healdsburg's treated wastewater discharges are now connected to our river – our drinking water supply.
Syar's own testing in 2006 showed the mining waste contained mercury, iron and aluminum at 200-800% of safe levels and phosphorous at nearly 500 times higher than levels that can trigger toxic algae. Those pollutants are all conservative – meaning they are still present, do not degrade over time and pose a threat to the river's health and our health.
When we filed lawsuits against the County in the 80's and 90's to stop the gravel mining, one of our biggest reasons was the fear of the gravel pits being captured by the river in floods. Sadly our predictions were correct, again. This occurred during the El Nino events in the late 90's which resulted in a Clean Water Act lawsuit by Friends of the Russian River, RRK's predecessor.
As of this date, three months after the flood, we're still waiting for action plans to protect the river this summer from Healdsburg's wastewater and the mining waste – both have very high levels of nutrients, mainly phosphorous, that could trigger toxic algae blooms. We're also very concerned that in six months it'll be raining again and if we do not take action we will see major erosion of downstream properties.
At this time, Permit Sonoma has convened two meetings with resource protection agencies and are developing a tentative plan. Permit Sonoma plans to hold a public meeting to collect comments on concerns regarding this issue and give you an opportunity to voice your opinion on how the County should respond to this major threat to the River's health. We'll keep you posted when the public meetings are scheduled, stay tuned!